ONLINE TRANSFER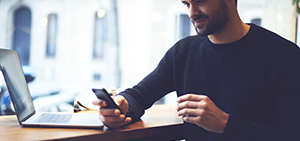 We do accept payment online via credit card, debit card, net banking through visa, master, mastero.We also accept the payment online transfer to Vijaya Bank account. Refer the below bank details
CHEQUE/DEMAND DRAFT
You can send by cheque/demand draft to our office address or drop at your closest VIJAYA BANK
and send us scan copy of the acknowledgement.
Address:
Fortius Infocom Pvt. Ltd.
B – 43(B), Himcity Part – 1, Deva Rd,
Chinhat, Lucknow, Uttar Pradesh 226010
Mobile :- 8687488888
Vijaya Bank

You can transfer money (NEFT/RTGS/SWIFT) to our VIJAYA BANK A/C using the net banking.
In favor of : Fortius Infocom Pvt. Ltd.
A/c No. : 652000301000058
A/c Type :
Branch : Vijaya Bank, Vibhav Khand, Gomti Nagar
IFSC : VIJB0006520
SMS PACK
5,000
SMS
Rate/SMS (PS) : 0.23
Amount : 1,150/-
Tax Amount (18%) : 207/-
Total (INC. Tax): 1,357/-
SMS PACK
10,000
SMS
Rate/SMS (PS) : 0.21
Amount : 2,100/-
Tax Amount (18%) : 378/-
Total (INC. Tax): 2,478/-
SMS PACK
25,000
SMS
Rate/SMS (PS) : 0.19
Amount : 4,750/-
Tax Amount (18%) : 855/-
Total (INC. Tax): 5,605/-
Some Facts About our Company
0
Years of Excellent Service